Ultrasonic stripping machine that is heavy duty and flexible
Image
Features
The Pulsus machine utilizes a combination of Ultrasonic(Khz) and vibration(Hz) effects to quickly pulverize the Magnesium Oxide insulation inside the metallic cables.
Ability to work every kind of MI cable without length limit and leaving the conductors unmarked.
Very fast stripping process suitable for every number of pieces.
Ultrasonic(Khz) is generated by an internal ultrasonic high efficiency board.
Vibration(Hz) is generated by an Electromagnetic piston so no compressor needed.
Great reliability with large use of stainless steel and titanium
User friendly: very Simple to set-up, extremely Simple process and comfortable work position with safety Foot-switch or Hand-switch command lever designed to assure maximum efficiency.
Advanced electronic section with high quality components.
Continuous use with automatic ultrasounds standby
Equipment in conformity with CE safety rules
We ensure high quality standards during production and a after sales continuous support to ensure maximum customer satisfaction.
Processing
It is possible to fine adjust the ultrasonic power to be applied and also the electromagnetic plunging vibrating force.
We have also a switch to select the type of vibrating force.
In case of extra power requirement (eg: for cables with very high density MgO), an additional axial low frequency vibrator can be added in the system for extended force to be applied on the workpiece.
Best practice is to prepare the cables with a clean and repeatable incision as obtainable using our Ringing machine.
Pulsus comes with an integrated tool which is helpful in breaking the groove efficiently for processing.
To work pieces, the outer shell is placed in between the magnetically excited cylinder and the ultrasonic transducer, which subsequently is powered to pulverize the MgO and remove the shell which results in bare conductors ends.
Specifications
Application Range from 1mm up to 20mm of cable diameter without length limit.
Power supply: 230V single phase 50/60 Hz, 3kWp
Ultrasonic generator: dimensions (LxWxH) 520x500x210 mm  40Kg
Operating unit: dimensions (LxWxH) 740x150x230 mm  20Kg
The machine is equipped with:
+ an additional Safety Foot-switch command lever
+ a spare of the protection seal by dust on the vibrating piston
Gallery
Image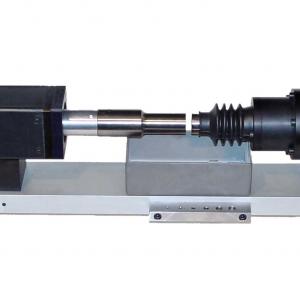 Image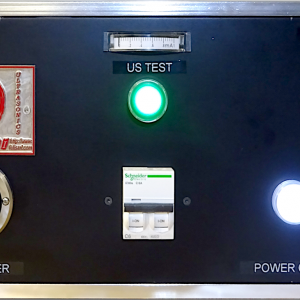 Image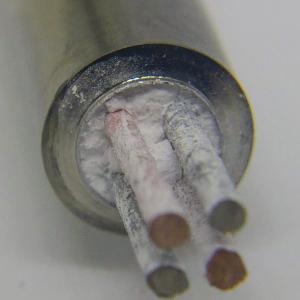 Image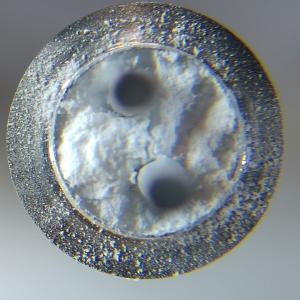 Image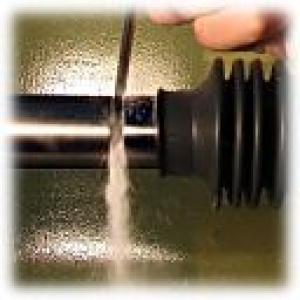 Image
Image
Image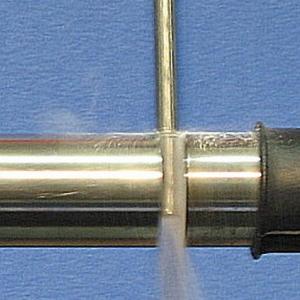 Image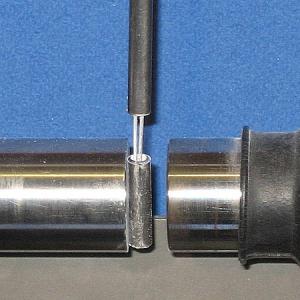 Image
Image